SILVER KING
Model S-66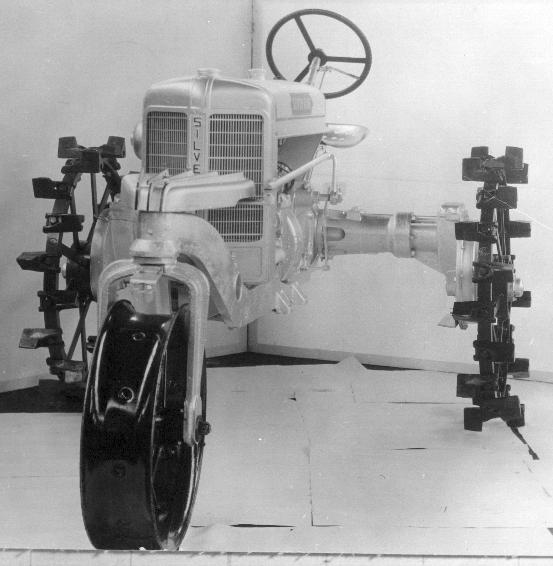 The "S" denotes that tractor had steel wheels, this model had a 66" wheelbase.
The picture above was taken in 1935.
Below is a Perfect example today of what a S-66 looks like.
A very rare 1937 Model S-66 Serial #2047, beautifully restored by Marv Ott of Norwalk, Ohio.
This model tractor is one of two known to exist.