Bill and Margaret Whiticker
and their
1940 Silver King High Clearance
Serial #4432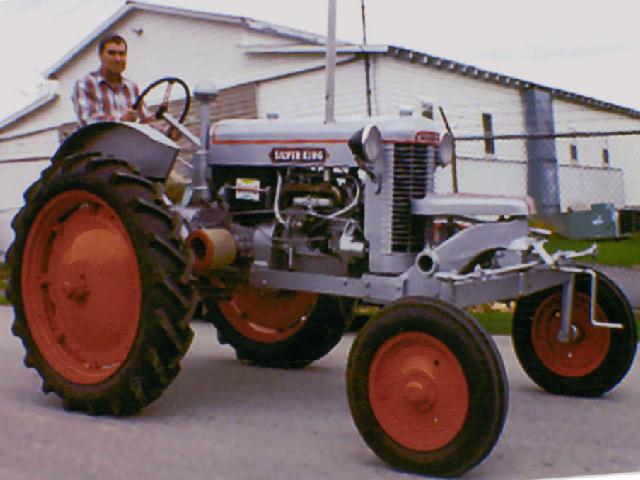 In August of 2002, my wife, Margaret and I went to the Silver King Tractor Show in Plymouth, Ohio. Dave Wahlberg, a member of the Silver Kings of Yesteryear tractor club, had his 1940 Silver King tractor there. I admired it and started thinking that I would like to have one. A few weeks later, I called Dave and asked him if he knew where I might find one. He told me about Glenn Hoffman in Halifax, PA. He said that Glenn owned one, but doubted that he would sell it.

I contacted Glenn - in fact, I called him several times before he would agree to sell it. I bought the tractor sight unseen. I just knew that I wanted it. My wife and I left the day after Thanksgiving of 2002 to pick it up. We drove into the snow!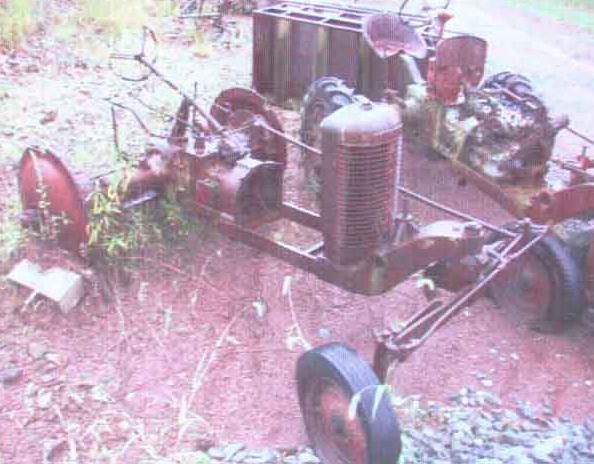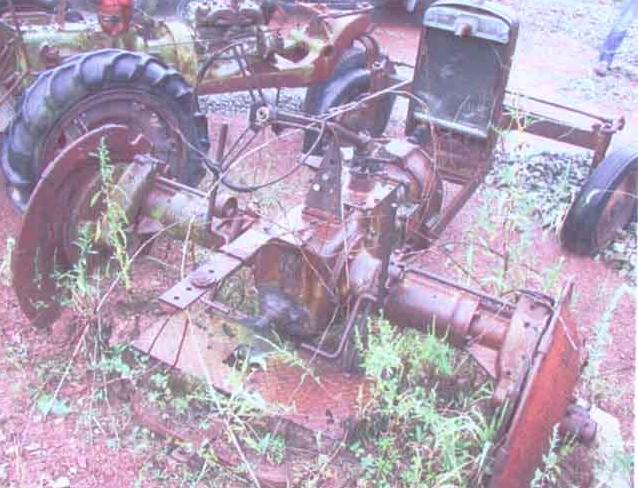 When we got to Glenn's farm, he had it hanging from a backhoe - no motor, no rims - just a stripped down hull. We spent the rest of the morning talking tractors. We got home on Sunday despite the s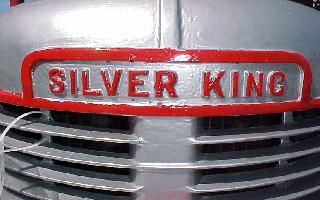 now and wind.

On Monday, I had to go to work so I decided to take the tractor with me to "show off" what I had driven all the way to Pennsylvania to get. One of my friends made the comment that if he had taken his wife to Pennsylvania to bring that back, he would have had to ride back on the trailer with the tractor.

I set to working on finding parts. I got a motor from Leon Hord, fenders from Dave Wahlberg, and other parts from wherever I could find. Miller Tire Company in Ohio made me a new set of rear rims and bought a new set of front blank rims in Central City, KY. They were for a Farmall M, but they were identical to what I needed.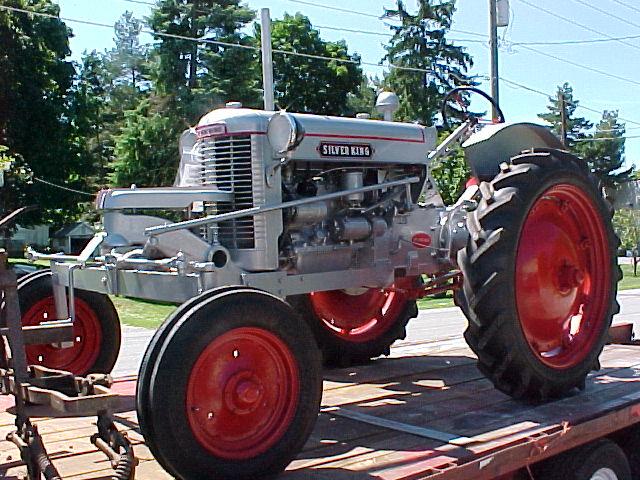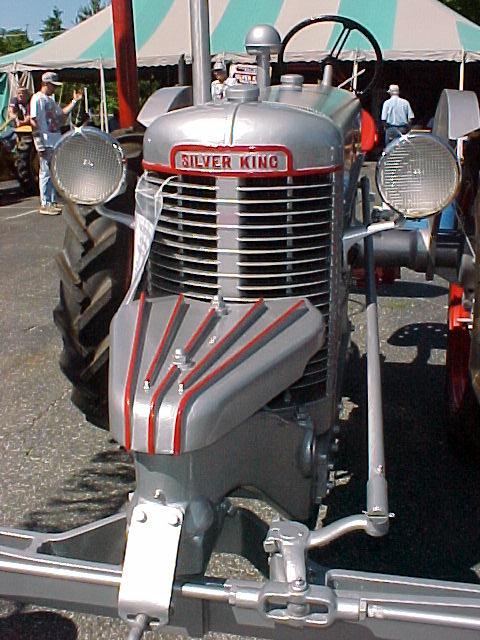 I worked months on this tractor. I tried to replace all parts as originally as possible. By the time I got it all put together and painted, it was July 2004. That's when I took it to Adams, TN to the Threshing Show. it was the only Silver King tractor there. There were lots of positi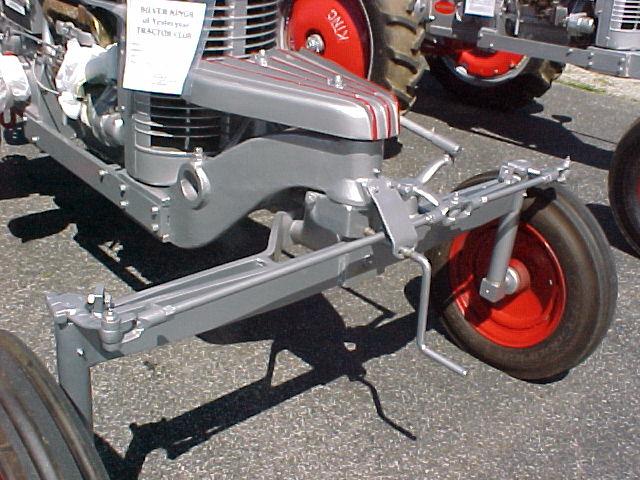 ve comments. But there some people who had never heard of a Silver King tractor.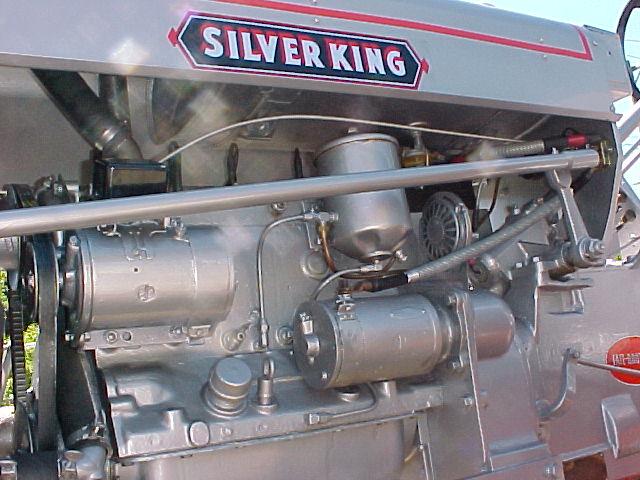 We decided to take it to Greenville, TN to their annual tractor show in October of 2004. Our son-in-law's grandparents live there and the grandfather has always been a major organizer of that show. Again, we had the only Silver King there.
By the way, this tractor does not actually belong to me. It belongs to our grandson, Ethan, who is now 20 months old. In fact, that's the only way that I could get by with buying it. I had restored a 1952 Ford 8N tractor for my oldest grandson, so, naturally, I had to restore one for the second grandson.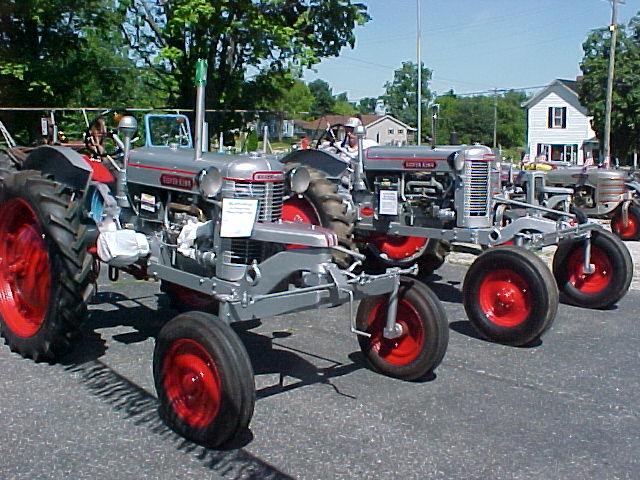 The Picture above were taken at the 2004 Silver King festival in Plymouth,Ohio Shown on left Bill's tractor, and on the right Dave Wahlberg's high clearance model which can be seen at the Models page of this web site. These tractors finally re-united at home after over 60 years!!
SilverKingTractors.com would like to thank Bill and Margaret Whiticker for submiting the story of their tractor. Bill is looking forward to buying his next Silver King, and we are looking forward to seeing it as well in the future.
page created by Rich Adams
Click here to go back to homepage