Clifton Hathaway from Rock Stream, NY
and his
1937 Model R-44 Silver King
Serial #2182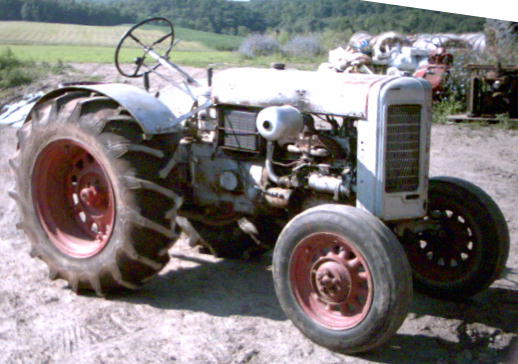 before
This is Clifton Hathaway's tractor, from Rock Stream, NY . A man by the name of Mr. Fulligar orginally owned the tractor. He was a Silver King dealer back in the 50's and 60's in Pen Yan, NY. Mr. Fulligar used this tractor for vineyard work on his farm. Clifton has rebuilt the engine, replaced the two rear tires, painted it and put new decals on. The right fender was also redone because it had been welded together. Mr. Hathaway took his tractor to many shows this summer, including the Montour Falls Antique Tractor Show, a show in Elmira, N.Y., and then to Canandaigua, N.Y. for the Steam Pageant in August.
Mr. Hathaway's dad had 3 - 3 wheelers with Continental engines, and 1 - 4 wheeler with Hercules engine on the farm. He bought this one as a remembrance of his dad.
after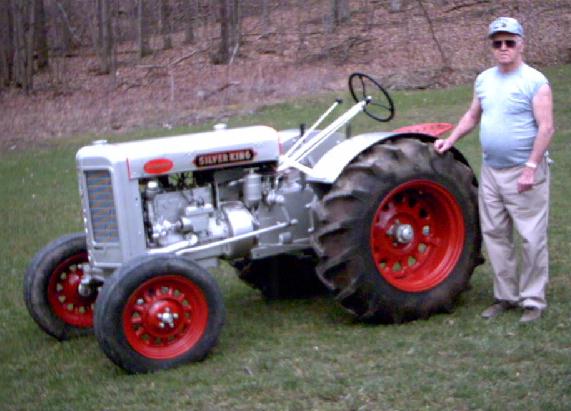 page created by Rich Adams
Click here to go back to homepage.