Frank Tyson of Brenham, Texas
1948 Model 348 Silver King
and 1934 Plymouth Tractor.
One of my main hobbies over the years has been collecting cast iron implement seats. Several years ago when I was at a meeting at the Waukee, Iowa show I saw a Silver King old 3-wheeler there and decided that someday I would like to have one. At that point I was only interested in the smaller John Deeres because any restoration work had to be done in one part of my garage in the Houston suburb where we lived. Most of my tractors ended up being stored at my Mom's or my brother-in-laws in Maysfield, TX where I grew up, which is about 145 miles northwest of Houston. Anyhow, in 1998 I got on the internet and bought the 348 based on a video sent me by the owner. It was located near Arcanum, OH. Also, through the internet I found Tom Harp of Chillicothe, OH. He is a collector of Super Farmalls and was going to Duncan,OK to pick up some tractors. We made a deal, he swung by Arcanum, picked up the SK, and I met him in Duncan on May 29,1998 to pick it up and take it to Central Texas. Corresponding with Pat Laser at the old Plymouth factory I later found out that my tractor, S/N 7595 had been shipped on March 22, 1948 , along with two other tractors, to Seiple Brothers in Hilliard, Ohio. I Have been unable to trace any of the previous owners.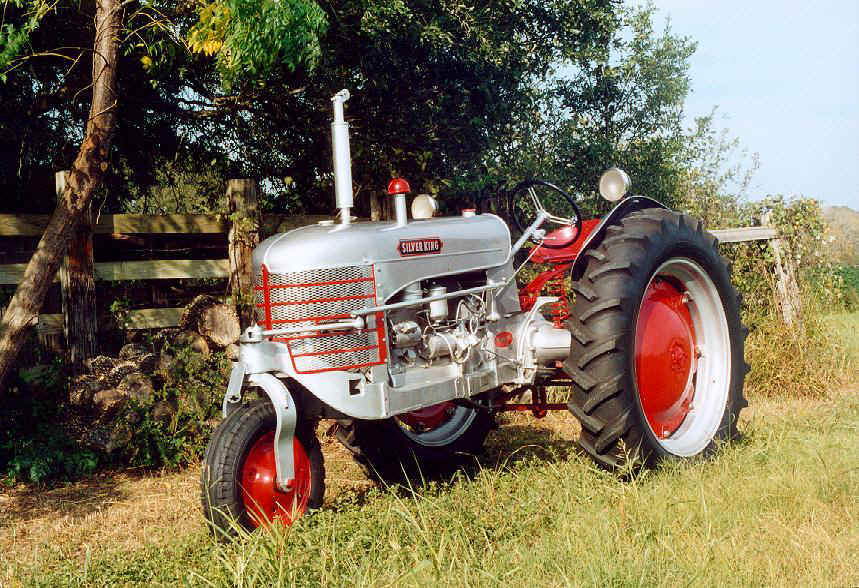 The tractor had been restored but I have since touched it up quite a bit, replaced the V-Belt pulley with the original steel flat belt, replaced the auto steering wheel with a replica of the original banjo type, installed a horn, installed 7" flat lens lights on the fenders, etc. About 3 years ago I showed the tractor at one of our largest shows located in Temple, TX and I was told it was the first Silver King to be there in the 27 years the show had been in existence. Needless to say, the Silver Kings are unusual in this area and there are many that have never heard of or seen one. In fact, many people think its a made-up name.

SilverKingTractors.com would like to thank Frank Tyson for submitting his story.
Below: A beautifully restored rare 1934 Plymouth tractor owned by Frank and Jody Tyson
The serial number for this tractor is A166BM1.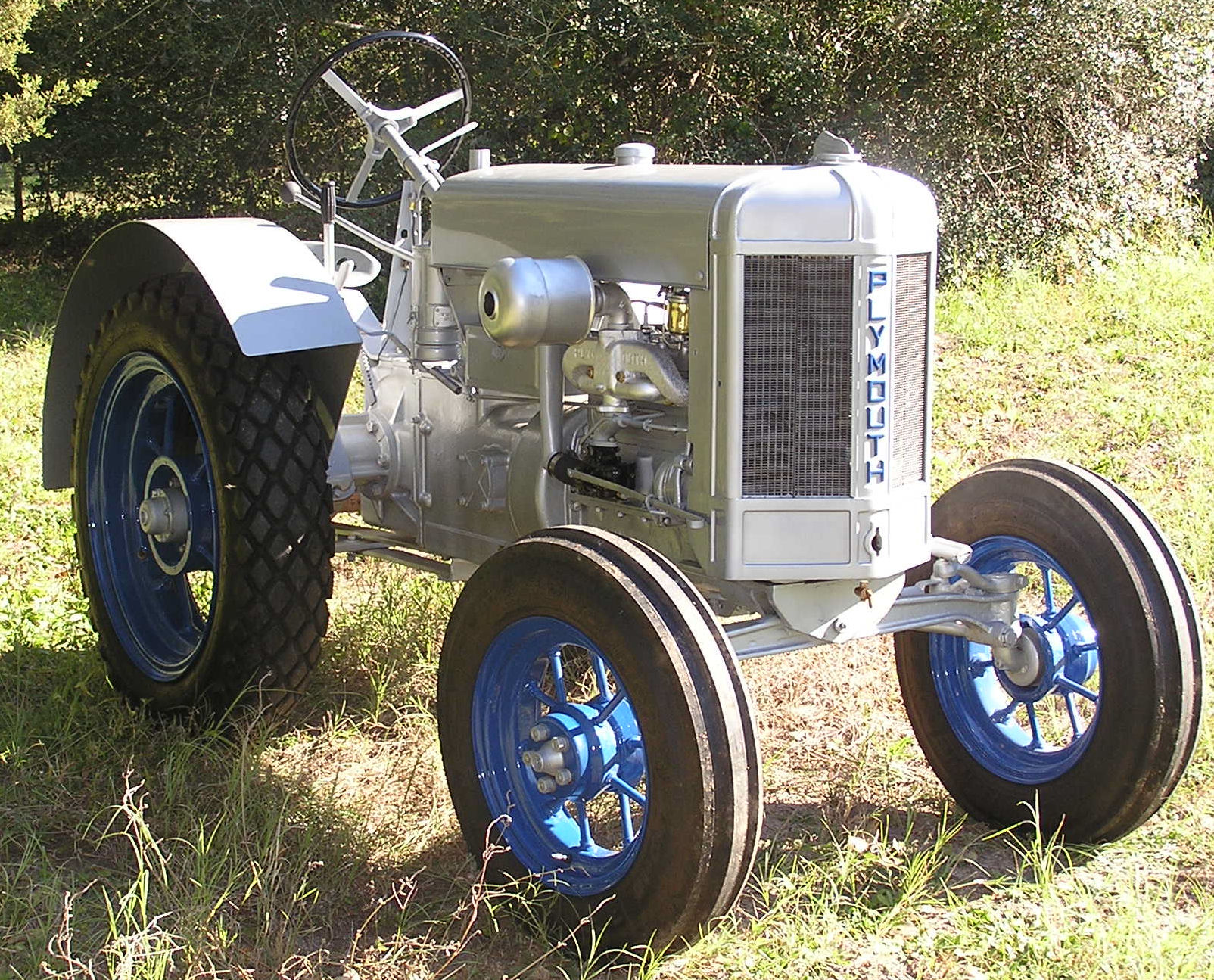 page created by Rich Adams
Click here to go back to homepage.